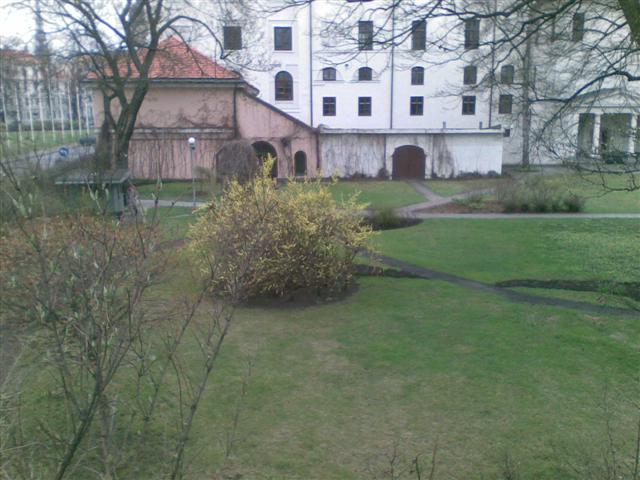 Blakus Rīgas pilj virzienā uz Vanšu tiltu atrodas neliels, ļoti labi kopts dārzs. Varētu domāt, ka tas paredzēts valsts prezidentam, bet diemžēl nekad viņu tur neesmu redzējis. Vēl vairāk – bez apsarga un dārznieka es tur vispār nevienu cilvēku neesmu redzējis. Bet to var arī saprast. No tilta šī vieta ir ļoti atklāta un, nedod Dievs, kāds vēl iemetīs prezidentam ar pudeli vai citu priekšmetu.
Labi, štrunts ar to visu, bet rodas loģisks jautājums – kam tad īsti šis dārzs paredzēts? Apsargiem? Viņiem taču jāstrādā nevis jāatpūšas tuvējā dārziņā. Turklāt dārza kopšana diez vai prasa niecīgus līdzekļus.
Vai nebūtu prātīgāk šo vietu padarīt visiem cilvēkiem pieejamu un atklātu?